38TH ANNUAL ICAC CARIBBEAN CONFERENCE OF ACCOUNTANTS
Re-Scheduled to June 2021
Date of Issue: April 02, 2020
The 38th Annual Conference of the ICAC was planned for the period 24 - 26 June 2020 at the Hilton Blue Lagoon in Miami, Florida. The ICAC's Executive Committee has been closely monitoring the unfolding situation of the COVID-19 pandemic, informed by the pronouncements of the World Health Organization and the relevant authorities in the United States of America and the Caribbean.
Most countries of the world are now in a state of emergency with unprecedented public health measures including travel and mobility restrictions, prohibition of public gatherings and closure of non-essential services. Health authorities have estimated and advised that the containment of the pandemic will require the next six months.
In light of the prevailing circumstances, the Board of Directors of the ICAC has decided to re-schedule the 38th Annual Conference of the ICAC to 23 - 25 June, 2021 at the Hilton Blue Lagoon in Miami, Florida.
For those who have already registered, we thank you for your support and advise that registrations will be transferred to the rescheduled event. Early bird rates will continue to apply until otherwise advised.
A swift containment of COVID-19 is the fervent hope of the ICAC. We encourage everyone to pay close attention to advisories and recommendations of our government and health authorities.
The ICAC Secretariat remains available to assist you should you have any questions. Please feel free to contact us at admin@icacorg.com.
We thank you for your support and look forward to seeing you in June 2021.
On Behalf of the ICAC,
Khalil Alli
President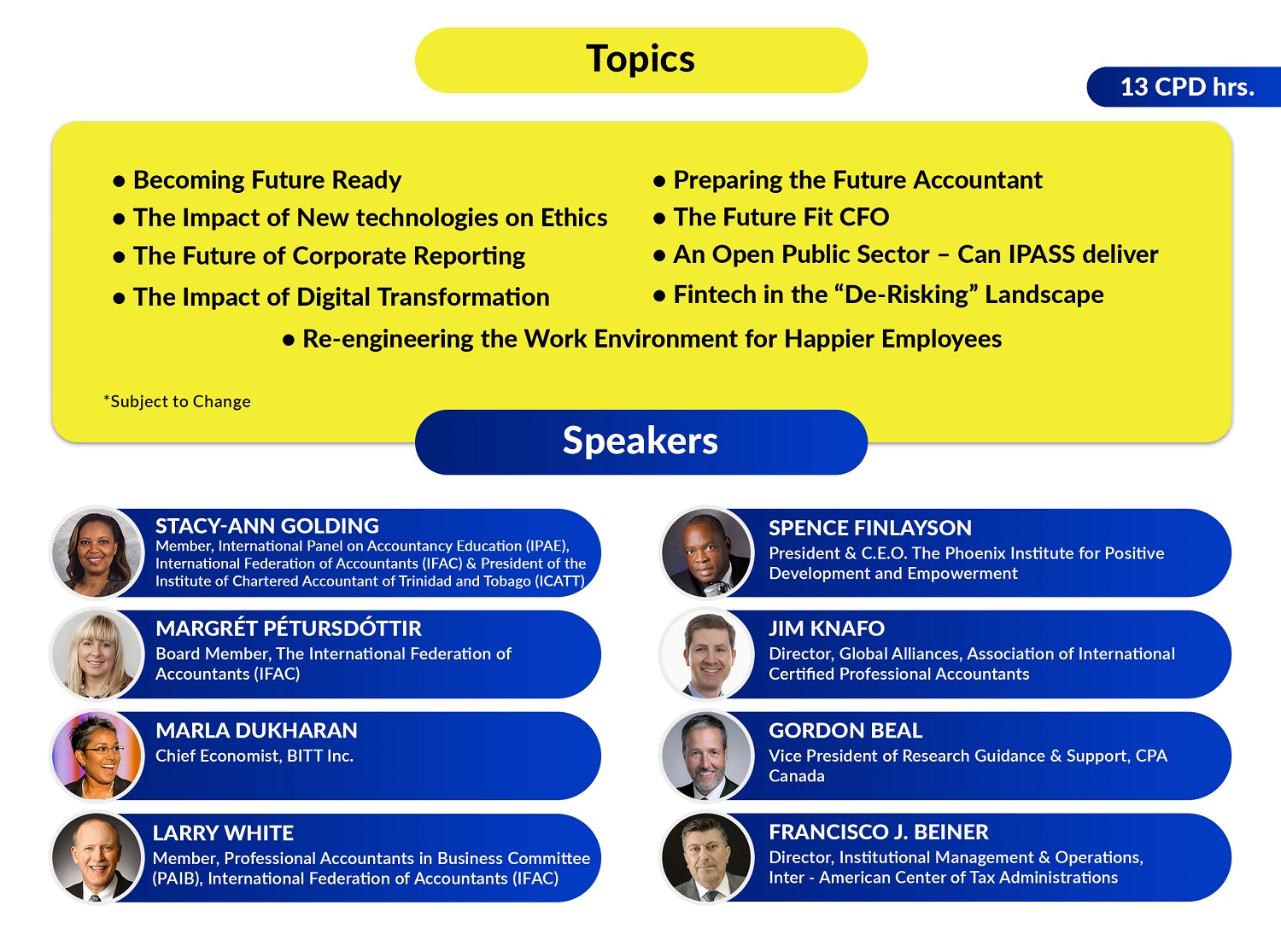 FOR YOUR SECURITY AND EASE OF PAYMENT:
Our online credit card processing is facilitated by the WIPAY payment platform based in Jamaica.
In light of security checks in place with most banks to protect you against potential fraud we recommend that BEFORE you make your online payment, please contact your bank to first authorize your payment to WIPAY. This will ensure that your payment is processed by your bank and not declined for verification. Should your payment be declined please contact your bank first before attempting to process payment a second time. This will protect your card from being blocked.
Introducing ICAC Conference 2020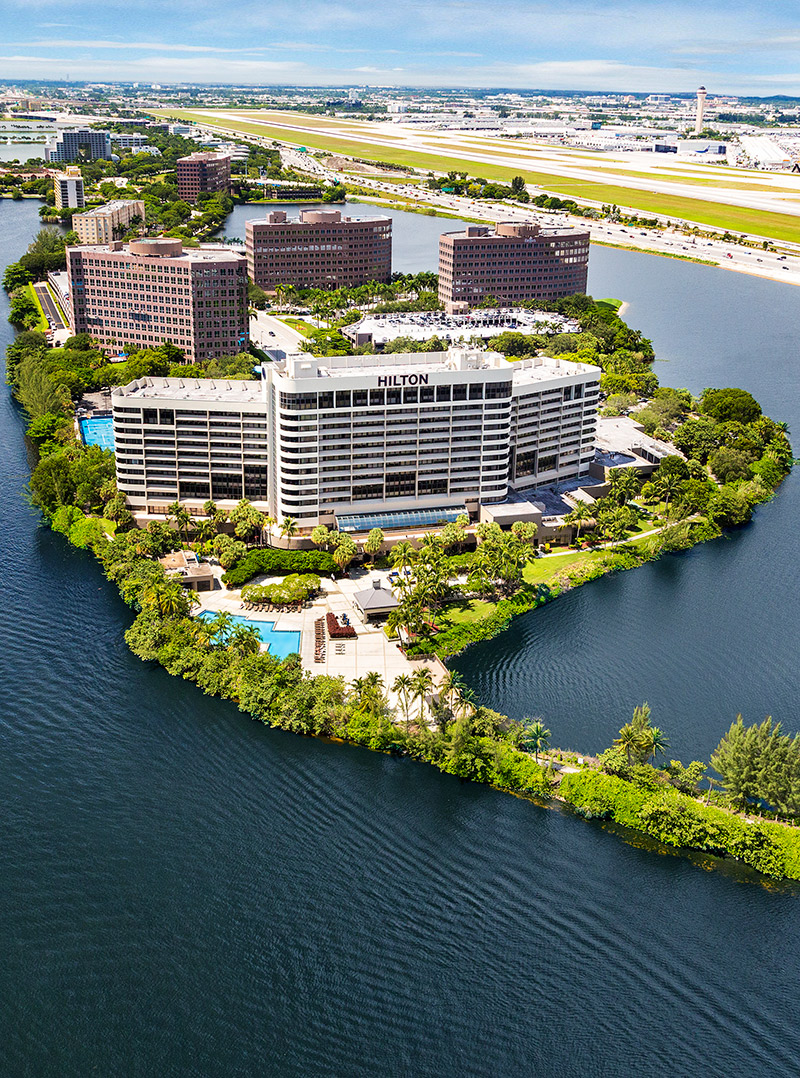 Welcome to the ICAC's 38th Annual Caribbean Conference of Accountants
It is my distinct pleasure, on behalf of the ICAC to invite you to join us at the 38th Annual Caribbean Conference of Accountants to be held at the Hilton Miami Airport, Blue Lagoon, from June 24-26 2020.
Envisioning the Future…#New Beginnings is the theme of our Conference in 2020. Building on our rich history of premium conference delivery, Conference 2020 will feature presentations from economic thought-shapers, business pioneers, accountancy experts and regional leaders.
Presentations on business and economic trends, as well as international developments pertinent to the region will be prominent on the program. You will also be able to participate in specialized break-out sessions on targeted technical and business topics relevant to the accounting profession in today's dynamically changing world.
The location of Miami, the business center of Latin America and the Caribbean, provides convenient access to all Caribbean states and wide geographic representation is expected. As in past years, the Conference will offer a unique suite of social events to allow for networking and building of new relationships among business and finance leaders.
Do register early and take advantage of a chance to save. We are certain that you will have a wonderful experience and look forward to welcoming you to the ICAC's Caribbean Conference of Accountants in 2020!
KHALIL ALLI
President
ICAC
Conference Venue
HILTON MIAMI AIRPORT BLUE LAGOON
Address: 5101 Blue Lagoon Drive, Miami FL 33126
Call for reservations: 305-262-1000


Room Rates are from USD$139/night and subject to approximately 13% tax
Most Caribbean Islands have direct flights to Miami
An ICAC Event
The Conference is held annually in different regions within the Caribbean to provide professional networking opportunities